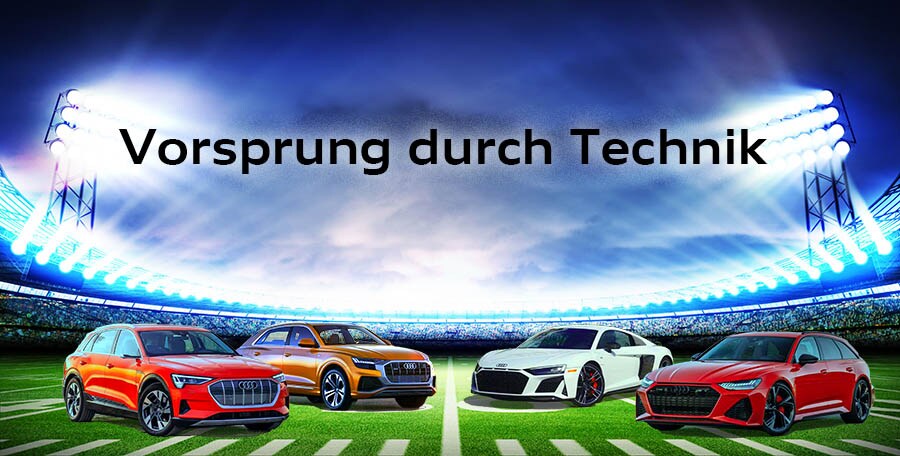 Audi has always been on the cutting edge of technology. From the brands' inception in 1899 through the entire twentieth century, Audi has strived to deliver a continued advancement through technology. With a new decade upon us, we must look at progress.  We must keep moving forward, but sustainably. That is the way. Progress through technology. This advertising slogan was introduced in 1971 that has since become the key message underlining the expertise of the company: "Vorsprung durch Technik". 
Embracing the future starts with letting go of the past.  Join Audi as we drive to a more sustainable tomorrow.
A look at the beginning
At the end of the 19th century, there were already a number of car manufacturers in Germany. One of them was August Horch & Cie., founded on November 14, 1899 in Cologne. August Horch was one of the pioneering figures in automobile engineering. Before setting up in business on his own, his professional experience had included three years in charge of automobile production at Carl Benz in Mannheim. In 1904, August Horch moved his business to Zwickau and transformed it into a joint-stock company.
A new name was found for the company by translating Horch's name, which in German means "hark!" or "listen!", into Latin and the Audi brand was born and destined for greatness. After being established for over two decades, Audiwerke merged with DKW, Horch and Wanderer to form Auto Union AG, interlocking four rings to symbolize the inseparable unity of the four founding companies.
Geneva, 1980. Fast forward a few years to the premier automotive exhibition that is the Geneva Auto Show. Audi presents the quattro, a permanent four-wheel drive, lockable differential-fitted, turbocharged inline-5 rally car. Taking advantage of recently changed rules, Audi won consecutive rally competitions the following two years.